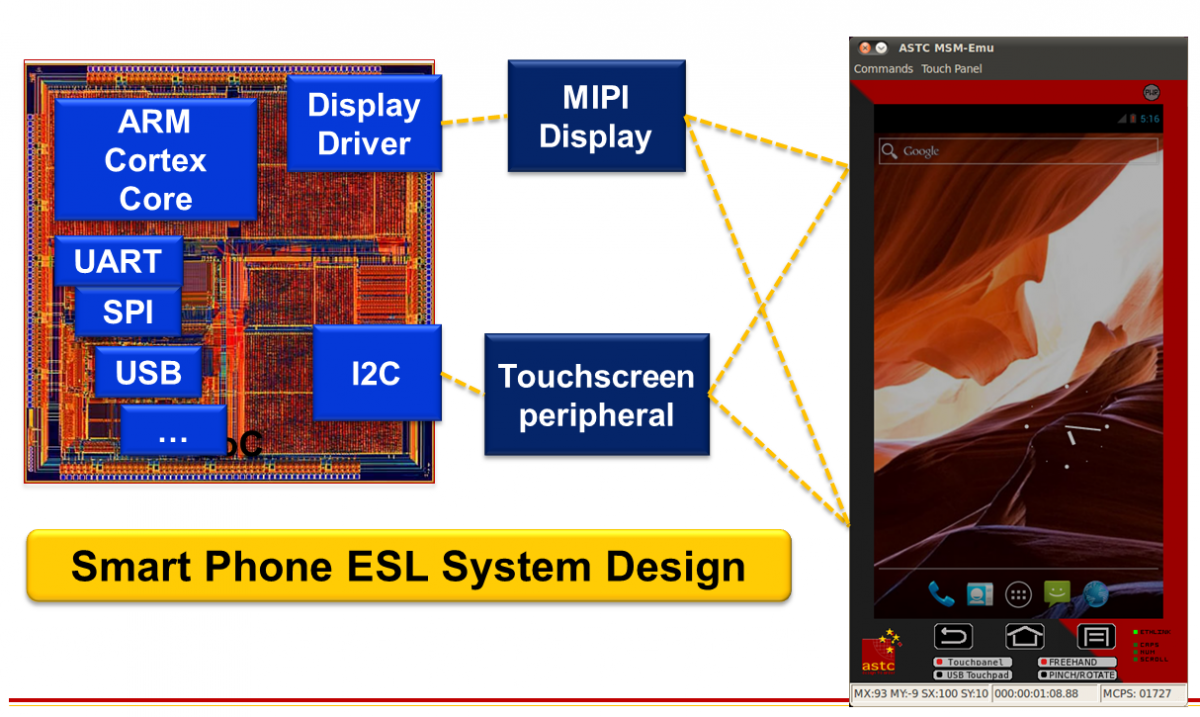 ESL System Design: Smart Phone
Application: current generation smart phone.
Virtual platform was developed and deployed, supporting Android and Linux applications stacks.
VLAB platform included arange of handset off-chip peripheral devices, such as displays, cameras, and sensors.
The VLAB virtual platform helps debug OEM-specific phone drivers and vertical device-specific software.
ESL System Design: Imaging System Design

In imaging, architectural analysis was performed for an image processing ASIC with a MIPI standard interface and multi-vendor IP.
Goals: functionality analysis and optimization to minimize memory usage while meeting rigorous constraints on processing latency.
ASTC ESL analysis found that on-chip SRAM could be used instead of large DRAM for buffering,
Results: reduced BOM costs and power consumption while still meeting latency requirements.
ESL System Design: ESL approach to Automotive CAN Systems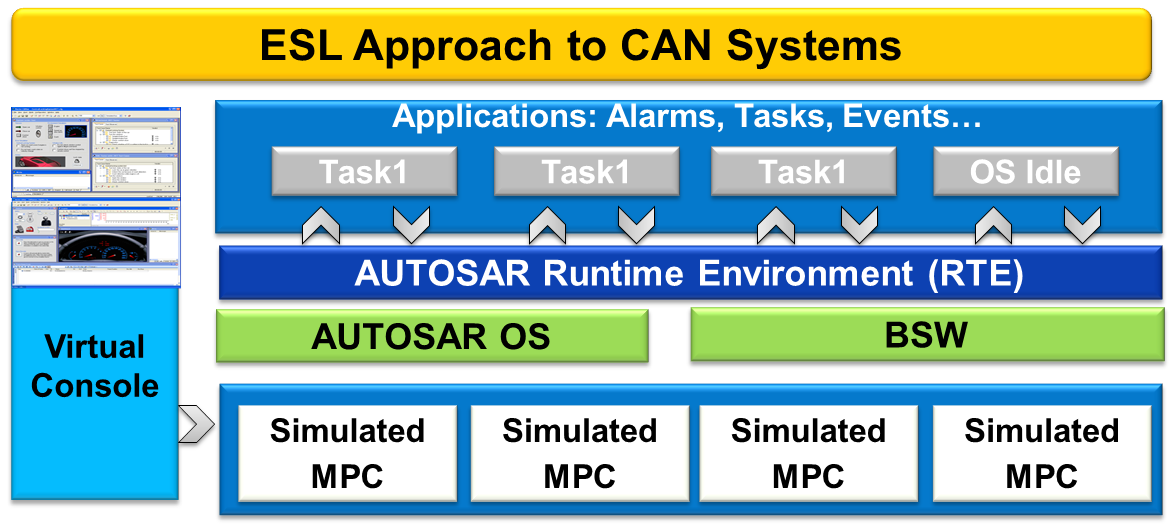 Project 1:
For a CAN subsystem, with CAN IP integrated into an MCU, ASTC modeled the integrated system with SystemC.
The VLAB platform was used to develop several Linux and ITRON RTOS drivers for nautical CAN subsystems, to test and qualify the system from an architectural perspective.
Project 2:
A CAN router automotive project used the ESL VLAB virtual platform to bring up an embedded software application under AUTOSAR OS in less than a day, and optimize performance.
Automotive: Algorithmic Modeling
ASTC AMS ASIC design consulting services and ASTC VLAB™ ESL technology were used to model and analyze DSP algorithms for an automotive parking sensor ASIC.
This AMS ASIC was based on a previous DSP chip for automotive parking assistance ultrasonic transmit / receive (Tx/Rx) systems.
For the full case study, click here!